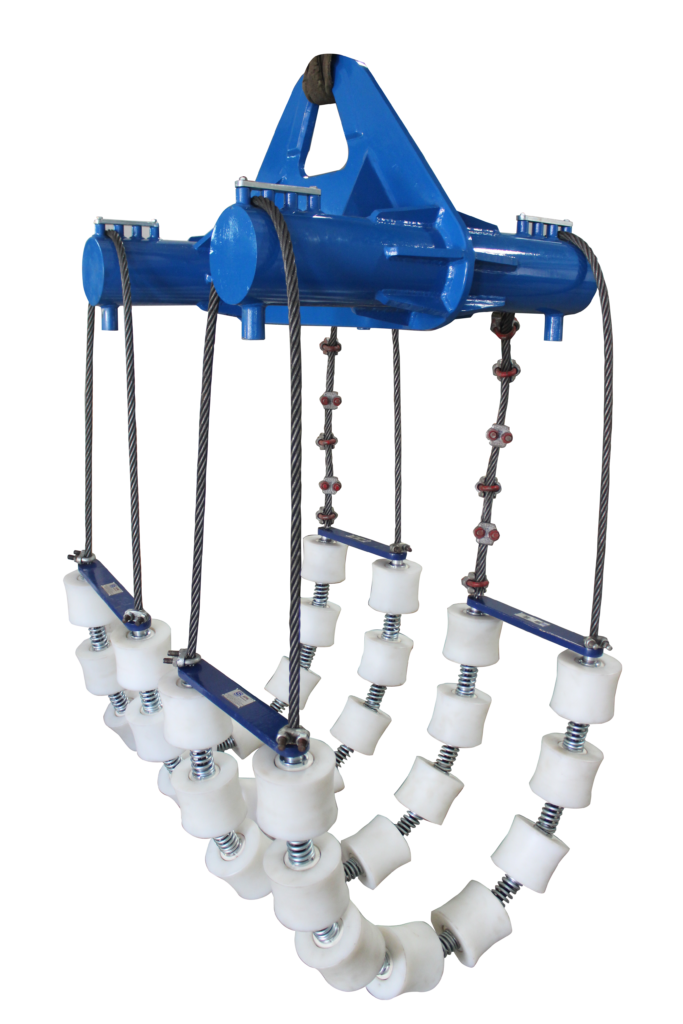 SPM EQUIPMENT is leading manufacturer and supplier of Pipe Lowering Cradle. Our offered Pipe Lowering Cradles are used in line travel operation and in order to lay pipes in the excavated trenches after the welding process. SPM lowering cradles provide comfort of smooth operation. We are providing nylon as well as polyurethane roller. The advantage of polyurethane rollers is help to exterior coating of pipe from damage while line traveling operation.
Our pipe lowering cradles are designed to hoist piping and lay it in trench for covering operation before the laying it back in the trench. SPM pipe lowering cradle none marring rollers with anti friction bearings mounted on high strength cables.
SPM pipe lowering cradles comply with all applicable standards.
Features :
Available standard size 6" to 64".
The rollers ride easily over weld seams and do not hang up.
The special damping characteristics of the rollers result in an excellent dynamics load bearing ability.
Our pipe lowering cradle design provides quick disassembly for transit and storage.
For preventing corrosion all springs and axles are zinc plated.
We consider high safety factor in the design and choice in materials such as wire rope, nylon or PU roller, frame, clamps etc…
The pressure on the pipe evenly distributed and the risk of damaging the pipe coating and deformation of the pipe are eliminated by using of multiple nylon or polyurethane rollers instead of the metal wheels.
We are using heavy duty polyurethane/nylon rollers with double ball bearings in pipe lowering cradle.