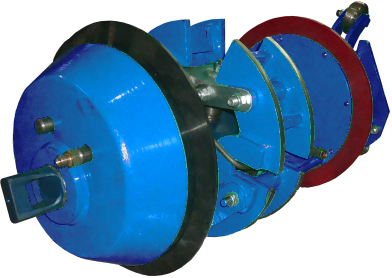 SPM EQUIPMENT is a reputable manufacturer and supplier of Internal Clamps with Purging System. Our clamps are manufactured using high-quality steel and iron, and each clamp is specifically machined for the required wall thickness and outer diameter of the pipe. Our internal clamps with purging system are designed to operate efficiently with a silicon purging tube ensuring the presence of purge gas during welding. They are suitable for total nickel-based pipe applications, and can quickly align pipes, forming an inert gas protection inside. Additionally, they are equipped with an oxygen content measurement device to monitor the oxygen levels in real-time, ensuring the quality of the weld. Compressed air is the power source for our internal clamps.
These clamps possess distinctive attributes of corrosion resistance, longevity, robust build, and precise dimensions. They are tailored to meet the specific requirements provided by the clients.
The technical aspects of the Internal Clamp with purging system include the ability for the inflation system to achieve an air flow of 30 L/min. It is equipped with an oxygen meter that can provide accuracy up to 10 PPM. The inflation of the protective gas is direct, allowing for back gas protection.
Features :
On request, we offer an upper range of pipe sizes in addition to the available 16" to 60" range.
Installation and operation of this product are simple and straightforward.
Designed to be used for a specific wall thickness..
This product has exceptional durability.
Comes with an oxygen meter..
The toggle action of this clamp exerts maximum force on the pipe.
The product includes a 12-meter reach rod made of stainless steel.