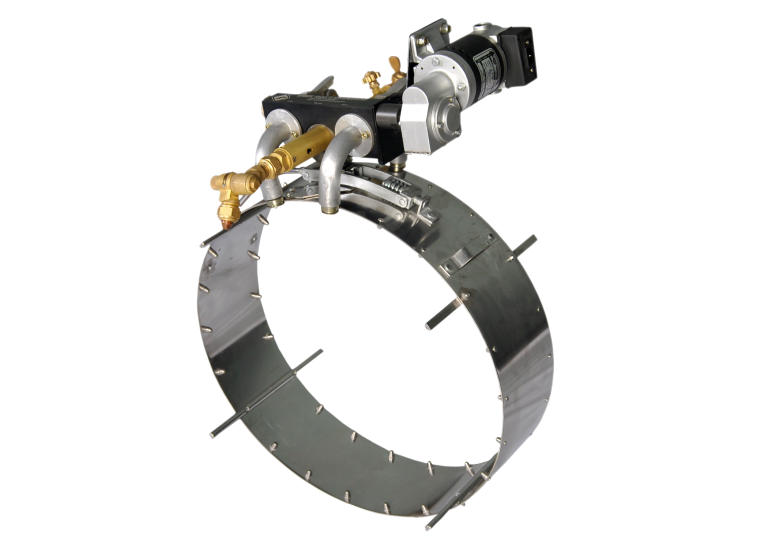 The motorized band-type pipe cutting crawler from SPM EQUIPMENT is a highly efficient, precise, and flexible tool. With its user-friendly design, a single operator can easily position the band and beveling machine in a matter of minutes. The Pipe Beveling Cutting Machine Motorized head is crafted from cast aluminum to ensure durability. Our pipe cutting crawler is lightweight and its compact form allows for effortless setup and operation by a single person in various countries, such as Russia, USA, UAE, Australia, and Malaysia.
The Pipe Beveling Cutting Machine Motorized needs a stainless steel band for cutting pipes, with a specific size of band required for each pipe size. The motorized pipe cutting crawler moves around the stainless steel band to cut the pipe. These machines are lightweight and can be adjusted to accommodate multiple pipe sizes.
Pipe Beveling Cutting Machine – Feature & Advantages :
Ensures precision.
Designed to work with all SPM stainless steel bands.
An optional motorized drive is available.
It can be mounted easily on any part of the pipe.
Accurately and smoothly cuts and bevels.
The available size ranges from 16 inches to 64 inches.
The Pipe Beveling Cutting Machine can be adjusted to meet any beveling need.